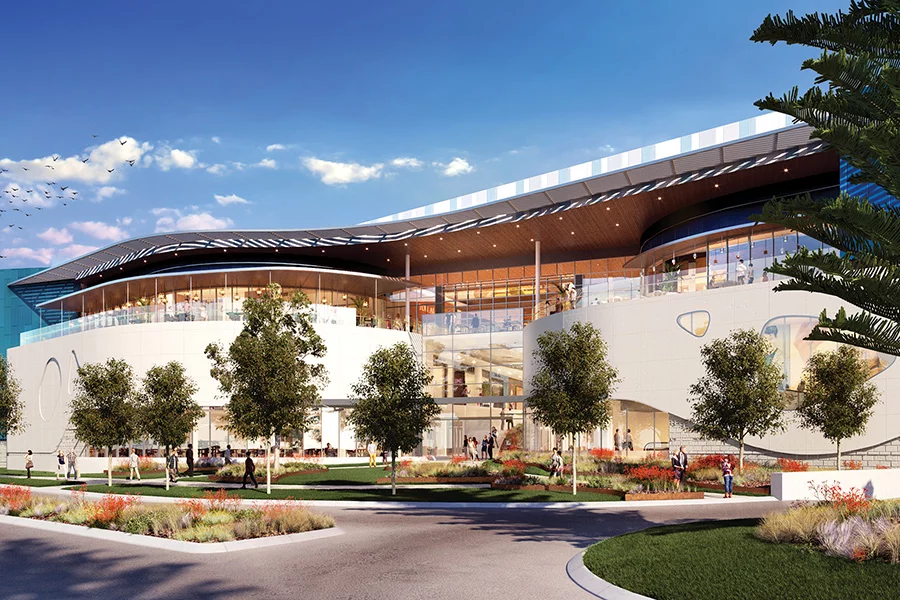 1 Star Review - Karrinyup Shopping Center
Author: Russell Harrower
Published:
This the season of shopping til you're dropping, or at least that's what it should be at karrinyup shopping centre. After all, the centre has just seen a $800 Million redevelopment that should make it the place to be over this jolly season.
The new centre brings with it a Western Australia first Lego shop for all the lego fans, as well as an outside dining area and a freshly new Hoyts and Holy Moly for all your holes in one. You can see that the owner of Karrinyup has tried to make this centre feel expensive with the low lighting the light colors but and there is a big but it feels unfinished, which the team at Karrinyup information booth said "We had one place just under hoyts decide to pull out and that is why that section is unfinished." and I guess I would not be writing this article if it was just one place that felt unfinished.


I heard staff from retail outlets who asked to stay anonymous say "The aircon does not work, we have had people out to fix it, but it still does not work". It was not only an issue inside shops but as a centre itself it felt like the glass roof was heating everything up inside, it really made an uncomfortable atmosphere and one that really needed the AC turned up.
That was not the only issue as we walked around the centre looking for food and shops to spend some money at, I was left with the need not to shop. In fact I wanted to get out of there as fast as possible.


Now just to give you all some insight it was not busy we arrived at 10am and was there for roughly 2 hours. However the centre is missing something. It's like the WOW factor was missing, as we parked in B2 car park and went up the escalator I said to Jason "They are missing a massive screen here" it would be the perfect place to advertise what's happening in the shopping centre or to just welcome people.
Not to mention that where we parked the car there was no clear signage saying how to enter the shopping centre - clearly we found it but for a short period we were walking the wrong way.


In another store we spoke to a staff member who said "Yeah we can hear the other store's music, they play it so loud." Which tells me that centre management is not caring about the shopping experience of the customers from store to store.
Now the low lighting and every shop having that bright neon look felt very industrial. It was like the centre has told them look, we have a new centre and we want it to have this look and feel.


As for the outside dining area it's neat and tidy, but not really screaming the wow factor. Let's face it, it's no Carousel Shopping Centre and I think that is the problem. Karrinyup has tried to copy Carousel because that works and they have just missed the mark. If it was not for the Lego shop there would be no need to go to Karrinyup Shopping Center.


Be Part of the Story
News happens 24/7, get the latest news right here on DRN1.
Submit your news by:
Email: news.team [at] drn1.com.au