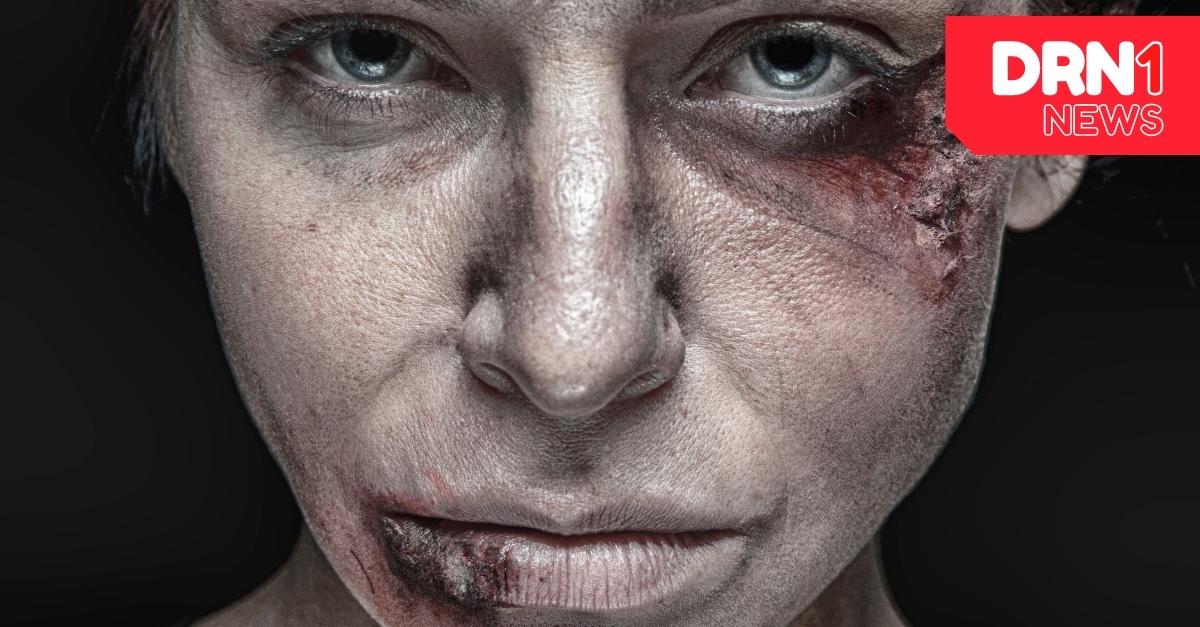 R U Ok?
Author: DRN1
Published:
The world is not what it once was, over the past 2 years the world has endured a global pandemic while our politicians have botched everything up from, supporting the homeless, supporting frontline workers and supporting the people who lost their jobs. They even stuffed up the vaccine rollout and messaging to the public.
This pandemic has taken families and split them up, made state borders feel like separate countries and made millions of Australians anxious about what the future holds for them. No matter where you looked we saw families losing their life savings, people losing their jobs, businesses failing due to state and federal government mistakes and mismanagement. You only need to take a look at NSW which is currently having an uncontrollable COVID-19 outbreak all because the leaders did not act fast enough and instead wanted to support industries and businesses.


Many businesses were outraged when the NSW premier announced the decision to shut the entire construction industry for at least two weeks. Which now has been going on for around 3 months. An industry that employs over 240,000 locals in a matter of hours had no job, no form of income and was told to go home and stay home.
The lockdowns in NSW and Victoria have shown us how important it is to check in on each other, support each other and make sure that we come together as one. Unfortunately, covid lockdowns only seem to separate and harm that check-in process with domestic violence on the rise in some parts of Australia.


Hayley Foster, chief executive of Women's Safety, New South Wales, has worked in domestic violence support for 15 years and she has been shocked by what she's witnessed in 2020.
"2020 will be remembered as the worst year for domestic violence that any of us who are in the sector now have ever experienced," says Foster.


Foster told theguardian.com one of her clients would have a respite from her abusive husband during work hours but he has lost work during the pandemic and is now home all the time.
Financial pressures trigger him "into a rage at minor things (like a) child leaving a light on when leaving a room," she says. Her client is scared and the man is drinking steadily, limiting his wife's access to finances and monitoring her phone.


This is just one case out of many that have been reported, and we know that not everyone can speak up and get help where domestic violence is concerned, and it does not just affect women a recent study showed that 1 in 6 men have experienced emotional abuse from a current or ex-partner, while 1 in 16 men have experienced physical and/or sexual violence from a current or ex-partner.
But we digress. This article aims to make sure that we acknowledge the pitfalls that we are in and to pick up the phone and talk to someone before a hand is raised, a bottle is thrown, or an attempt to take your own life is considered.


In a time that has us all shoving the blame game and saying our leaders are not doing enough to fight the pandemic, our leaders are not showing true leadership and our leaders can go home every night knowing that their pay packet is guaranteed.
While thousands of Australians are left wondering where their next meal will come from, how will they pay the power bill, how will they afford the rent or mortgage, how will they afford to fill up the car.

We need to pause and ask are you ok?




Support Lines:
Beyond Blue aims to increase awareness of depression and anxiety and reduce stigma. Call 1300 224 636, 24 hours/7 days a week, chat online or email.
Blue Knot Foundation Helpline is the National Centre of Excellence for Complex Trauma. It provides support, education and resources for the families and communities of adult survivors of childhood trauma and abuse. Call 1300 657 380, Monday – Sunday between 9am – 5pm AEST or via email helpline@blueknot.org.au.


Butterfly Foundation's National Helpline is a free, confidential service that provides information, counselling and treatment referral for people with eating disorders, and body image and related issues. Call 1800 33 4673, 8am-midnight AEST / 7 days a week, chat online or email.
eheadspace provides free online and telephone support and counselling to young people 12 – 25 and their families and friends. Call 1800 650 890, 9am – 1am AEST / 7 days a week, chat online or email.


FriendLine supports anyone who's feeling lonely, needs to reconnect or just wants a chat. You can call them 7 days a week on 1800 424 287, or chat online with one of their trained volunteers. All conversations with FriendLine are anonymous.
Kids Helpline is Australia's only free 24/7 confidential and private counseling service specifically for children and young people aged 5 – 25. Call 1800 55 1800.


Lifeline provides 24-hour crisis counselling, support groups and suicide prevention services. Call 13 11 14, text on 0477 13 11 14 (12pm to midnight AEST) or chat online.
MensLine Australia is a professional telephone and online counselling service offering support to Australian men. Call 1300 789 978, 24 hours/7 days a week, chat online or organise a video chat.


MindSpot is a free telephone and online service for people with anxiety, stress, low mood or depression. It provides online assessment and treatment for anxiety and depression. MindSpot is not an emergency or instant response service. Call 1800 61 44 34.
QLife provides nationwide telephone and web-based services for lesbian peer support and referral for people wanting to talk about a range of issues including sexuality, identity, gender, bodies, feelings or relationships. Call 1800 184 527, 3pm – 12am (midnight) AEST/7 days a week.


PANDA (Perinatal Anxiety & Depression Australia) supports women, men and families across Australia affected by anxiety and depression during pregnancy and in the first year of parenthood. Call 1300 726 306, 9am – 7:30pm AEST (Mon-Fri).
SANE Australia provides support to anyone in Australia affected by complex mental health issues, as well as their friends, family members and health professionals. Call 1800 18 7263, 10am – 10pm AEST (Mon – Fri), or chat online.


Suicide Call Back Service provides 24/7 support if you or someone you know is feeling suicidal. Call 1300 659 467.
Open Arms — Veterans and Families Counselling provides 24/7 free and confidential counselling to anyone who has served at least one day in the ADF, their partners and families. Call 1800 011 046.



Source:
Parts of this article was referenced from https://www.abc.net.au/news/2020-09-01/male-victims-of-domestic-violence-shame-stigma-support/12495738


Be Part of the Story
News happens 24/7, get the latest news right here on DRN1.
Submit your news by:
Email: news.team [at] drn1.com.au