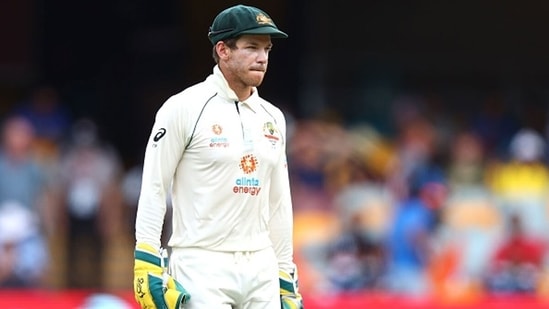 Tim Paine Sex Scandal
Author: Matt Travers
Published:
Tim Paine, captain of Australia's cricket team, has resigned as captain of the team after his involvement in a sex scandal.
Tim Paine is one of the great Australian cricketers of this generation, however his inappropriate off-field antics have cost him the top player position on Australia's cricket team.


Pain was involved in a text exchange with a Female employee of Cricket Tasmania in late 2017.
The bombshell news comes just 2 weeks before the beginning of the ashes.


The 36-year-old was made aware that the text exchange would become public knowledge and chose to step down, but he will still remain a part of Cricket Australia's squad.
"I deeply regretted this texting incident at the time, and still do, I spoke to my wife and family at the time and I'm so grateful for their forgiveness and support."


"I'm deeply sorry for any damage that this does to the reputation of our sport and I believe that it is the right decision for me to step down as captain, effective immediately."
"I do not want this to become an unwelcome disruption to the team ahead of a huge ashes series."


Be Part of the Story
News happens 24/7, get the latest news right here on DRN1.
Submit your news by:
Email: news.team [at] drn1.com.au